We are on a mission to change the world by igniting the creativity of teens and young adults and inspiring them to solve problems through entrepreneurship.
We envision…
a world where the cultural instinct of waiting to get picked is replaced by the bold confidence of Picking Yourself; and
a generation equipped with the entrepreneurial mindset and skillset needed to create enterprises that solve problems.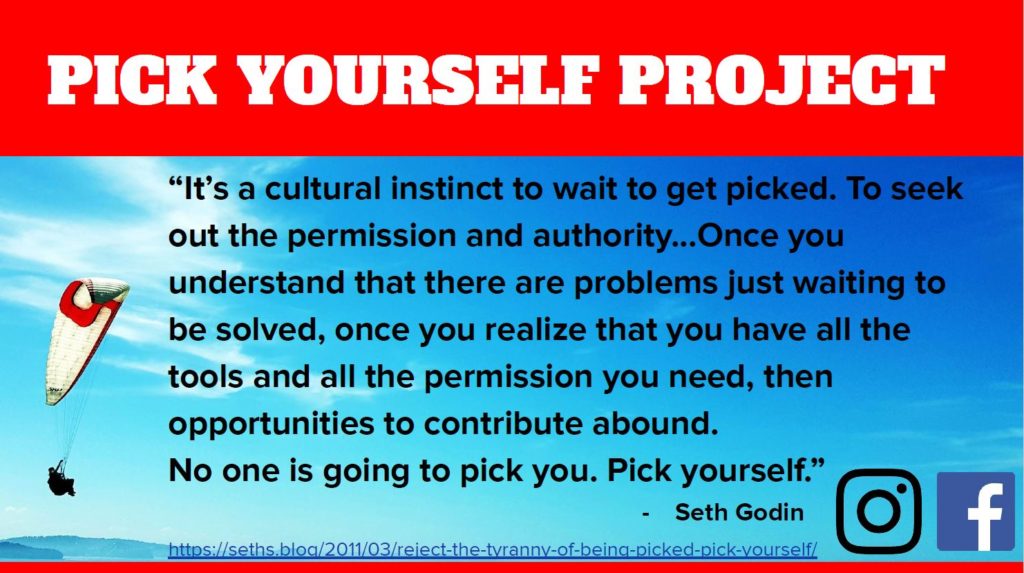 Nicole Colter combines years of entrepreneurship and education experience to co-create unique learning communities with her learners. By using agile methodologies together we are able to personalize learning paths inside temporal or long-lasting learning communities.
Coming Soon to a community near you!
Interested? Please call Nicole Colter at 860-917-5842 or email her at hope@nicolecolter.com
---
Pick Yourself Project is a program of Kaleidoscope ALC, Inc., a Connecticut non-stock corporation and public charity, working to become a 501c3 non-profit.