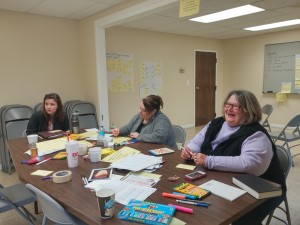 Empowering other people to use creativity tools in their own lives for themselves, their work, business, families or friends is so rewarding.
I offer Creativity Training that can help you clarify a vision, understand the root of a challenge and solve problems that may have felt overwhelming in the past.
Teaching adults is very different than teaching children and I'm glad to have extensive experience with both.  My training is based on the principles of Accelerated Learning.  It is set up to ensure that participants get the maximum exposure to creative problem solving tools while balancing how much of their own challenges are sol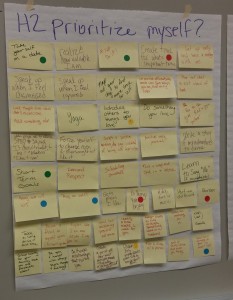 ved during the training.  Some classes are meant to be more intimate and allow the participant to learn the value of the tools by first hand application to their own challenges.  Other classes will use realistic challenges that participants are not personally attached to which allows the group to learn the tools without any emotional connection to the content.
Both options produce amazing results and once the tools have been learned, their transformative power lies in the participants personal application after the training.
If you would like to schedule a training or find out when the next training will be in your area, contact me.