"Don't go out there and avoid blame for a living. Go out there and put your ass on the line for the ideas you believe in. You won't always be right. But if you're not willing to provide an organization with the courage it needs to do bold things, trust me, there will be plenty of people who will happily provide the organization with the fear it needs to NOT do bold things." – Eric Hirshberg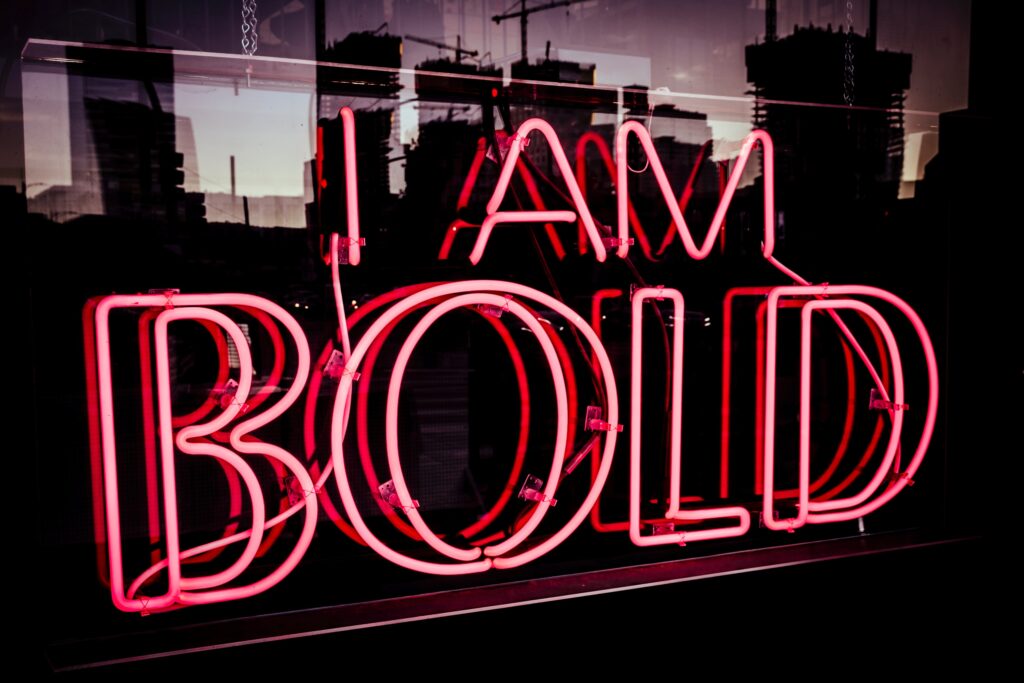 I recently applied for a different position in higher education. I've never read a job description that was more ME! One of the tricks I've shared with my college students is that you don't prepare for the interview, you prepare for the job. So in addition to the standard resume and cover letter, I submitted a work sample and recorded a video of what might be possible for the program under my leadership.
I had my second interview for this position last Thursday.  The interviewer asked me what I was proud of in the work I've done in higher education. While I can't exactly remember what I said, I know it started with me mentioning "academic freedom" as if that had anything to do with my course design and pedagogy.
So while I can't go back and change my answer in that interview, this has gnawed at me the last few days.
So what am I proud of?
I'm proud that I have a high tolerance for complexity and ambiguity. I do bold things. I design experiences that create cognitive dissonance and challenge my learners to think differently.
I create a culture where creativity and courage are modeled and celebrated; a psychologically safe space where hiding is not possible. My students will be seen, heard, and valued by me and their teammates.
I share leadership with my students so they know what it feels like to work in an organization where their voices matter, and where their ideas shape our collective experience.
And most of all I am proud of the growth I see in my students, and the gratitude they express regarding their time in my class.